De Buitenpoort Huissen
Contact
Address:

De Buitenpoort Huissen
Helmichstraat 1
6851 CB Huissen
Plan your route

Distance:
De Buitenpoort is a multifunctional and stylish partypalace in the heart of Huissen between Arnhem and Nijmegen. A trusted address for decades: wedding receptions, birthday parties, business meetings, funerals and (on request) private dining. There are three beautiful rooms (mezzanine, small room and large room and / or connected) where the party, event or meeting can take place. Price and quality as well as hospitality are our priority! De Buitenpoort is also known for its fun events, from carnival to 'Koningsdag', from danceparties to Dutch Hits Day and from bluesconcert to Deutsche Mittag, mit nur German music. And do you already know our little sister, Beachclub BUITEN!? Also mentioned on this page. Be welcome to both!
Opening times
Note: opening times may be different during public holidays
The Buitenpoort is not a daily opened company for food and drinks. Only accessible to the visitors of the relevant private party. Open to the public if there is an event (see calendar)!
Prices
The Buitenpoort is not a daily opened company in the restaurantbusiness. At events you can pay in cash as well as with PIN and with consumption coins. Do you want to hold a party with us? Great! Almost anything is possible, we are happy to discuss the options and prices with you in a personal conversation. Please contact us by telephone (+31625208352) or mail (info@debuitenpoort.nl).

Thanks in advance and best regards,

Bianca and Herman (owners),
on behalf of Team De Buitenpoort

Payment options:

Cash, PIN, Credit card, Online
Reviews
Read the experiences of other visitors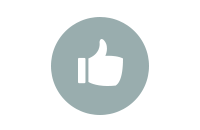 View the reviews by previous visitors to this location.
View all reviews