Arnhem Sidecar Tours

Where:
Arnhem Sidecar Tours

When:
t/m 29 oktober
A unique way to experience Arnhem and its surroundings
Arnhem is unique! In the center there are many attractions that you can visit while strolling through the city center. But there is more, much more. The beautiful neighborhoods with houses from the 19th and 20th centuries, the parks that run like green lungs from all sides into the city, the nature reserves on the moraine and the river area. And of course all the historical locations that entered the history books during Operation Market Garden in September 1944!
When
Elke vrijdag, zaterdag en zondag t/m 31 oktober 2023

Website

See our website for availability
Prices
See our website for actual prices

Payment options:

Online
Reviews
Read the experiences of other visitors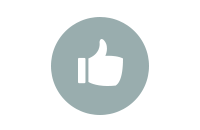 View the reviews by previous visitors to this location.
View all reviews
Location